POS enabled features for your business
Service businesses can use Taliup Register to schedule appointments and send text reminders to clients, minimizing downtime. The platform enables easy rescheduling or cancellation of appointments, while keeping all client information organized. 
Get the option to manage timesheets that allow for easy punch-ins and punch-outs directly from the terminal. Taliup lets you organize your workforce through transition of employees during shift changes
Simplified Inventory Management
Easily create catalogues and import 1000's of SKUs to Taliup Register via a CSV file. Manage these SKU's through bulk upload options like modifiers for seamless inventory management.
Real-Time Business Insights
Make smarter business decisions with access to real-time reports from the Taliup Register.  Identify your best-sellers, trending products, top performing sales-reps, and more!
Sync your products and sales data with QuickBooks. Stay on top of your accounting needs through an easy one-click integration with your QuickBooks account.
Streamlined Checkout Process
Give your customers a faster checkout process. Bill your customers directly from the terminal on one screen, while your customers confirm the total on the other. 
Attract and retain more customers with Taliup Register through a seamless checkout process that is twice as fast. Say goodbye to long queues and frustrated customers. Our solutions offers a streamlined and intuitive checkout experience that your customers will appreciate. With Taliup Register, you can optimize your checkout process, increase customer satisfaction and loyalty, and ultimately, drive revenue growth.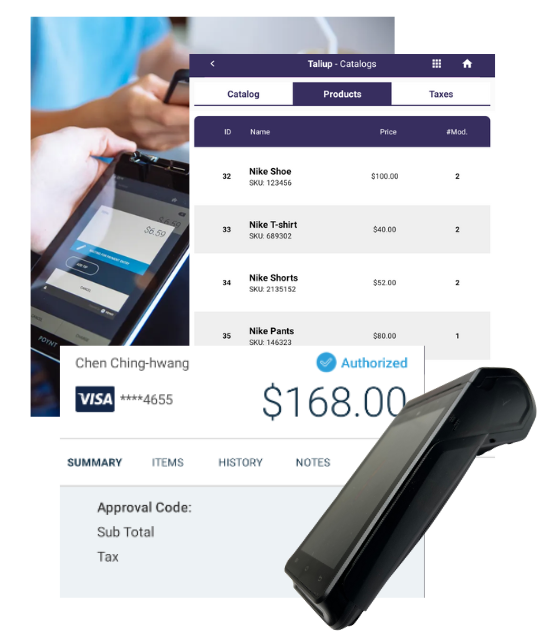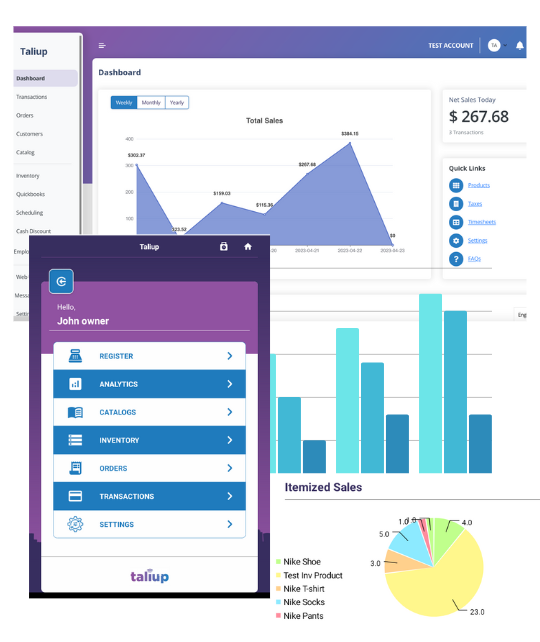 Actionable Business Insights
Gain a competitive edge and make smarter business decisions with Taliup Register. Our solution offers real-time reports that give you valuable insights into your business. With access to detailed inventory reports, you can optimize your stock levels and reduce waste. Identify your best-sellers and trending products to make informed decisions about your marketing and sales strategies. with Taliup Register, you can also track the performance of your sales reps and identify areas of improvement. Our solution empowers you to make data-driven decisions that lead to increased efficiency, profitability, and growth for your business.
Effortless Inventory Management
Take control of your inventory with Taliup Register's powerful inventory management feature. Our solution simplifies your workflow, allowing you to easily import thousands of products and SKUs with just a few clicks. With customizable notifications, you can stay on top of your inventory levels and replenish stock before it runs out. Taliup Register also offers powerful insights into your inventory performance, allowing you to optimize your in-store stock levels and reduce waste. Never stock out of a product, while optimizing in-store inventory, with Taliup Register.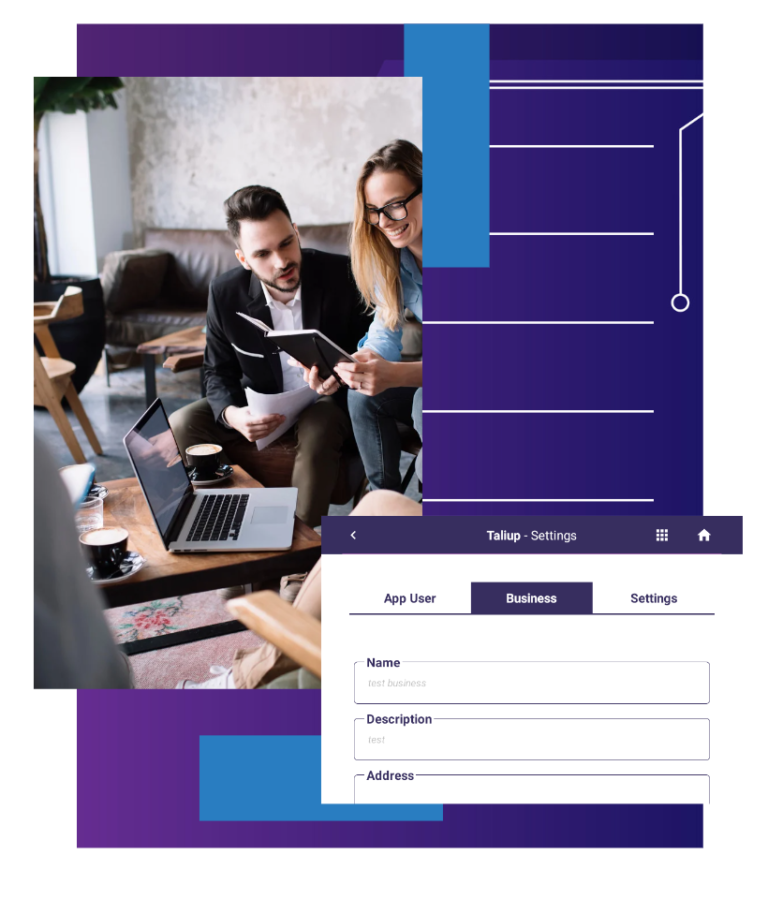 Learn more on the possibilities Taliup Register unlocks for your business. Fill out the form to speak to our representative.